Bungalow Bench
Luxurious bench in natural materials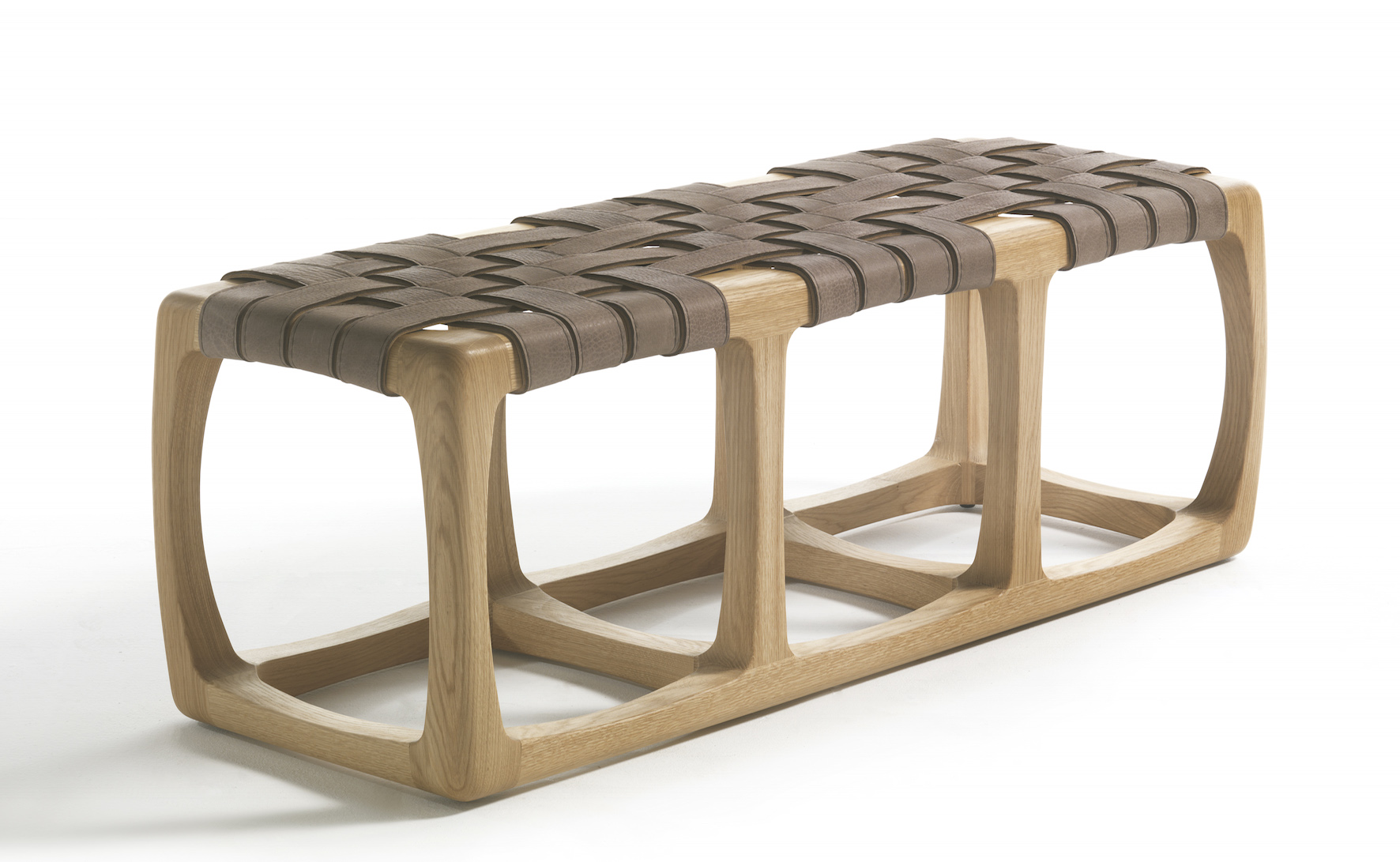 Bungalow bench in oak from Riva 1920

Description
The Bungalow bench is beautifully natural looking bench suggesting luxury and style. The solid walnut or oak frame and UTAH leathers from Riva 1920 are selected to the highest standards. With two sizes to choose from, and a small dressing stool as well, this is a stunning statement of quality craftsmanship and full of character.
For more information or to look at returnable wood finishes and leather samples please email us at purves@purves.co.uk or call 020 3397 3723.
Designed by Jamie Durie for Riva 1920.
Dimensions: w121 or 84 x d44 x h42cm
Finishes: Oiled walnut or oak; UTAH leathers.
Units in box: 1