Air Drawer 3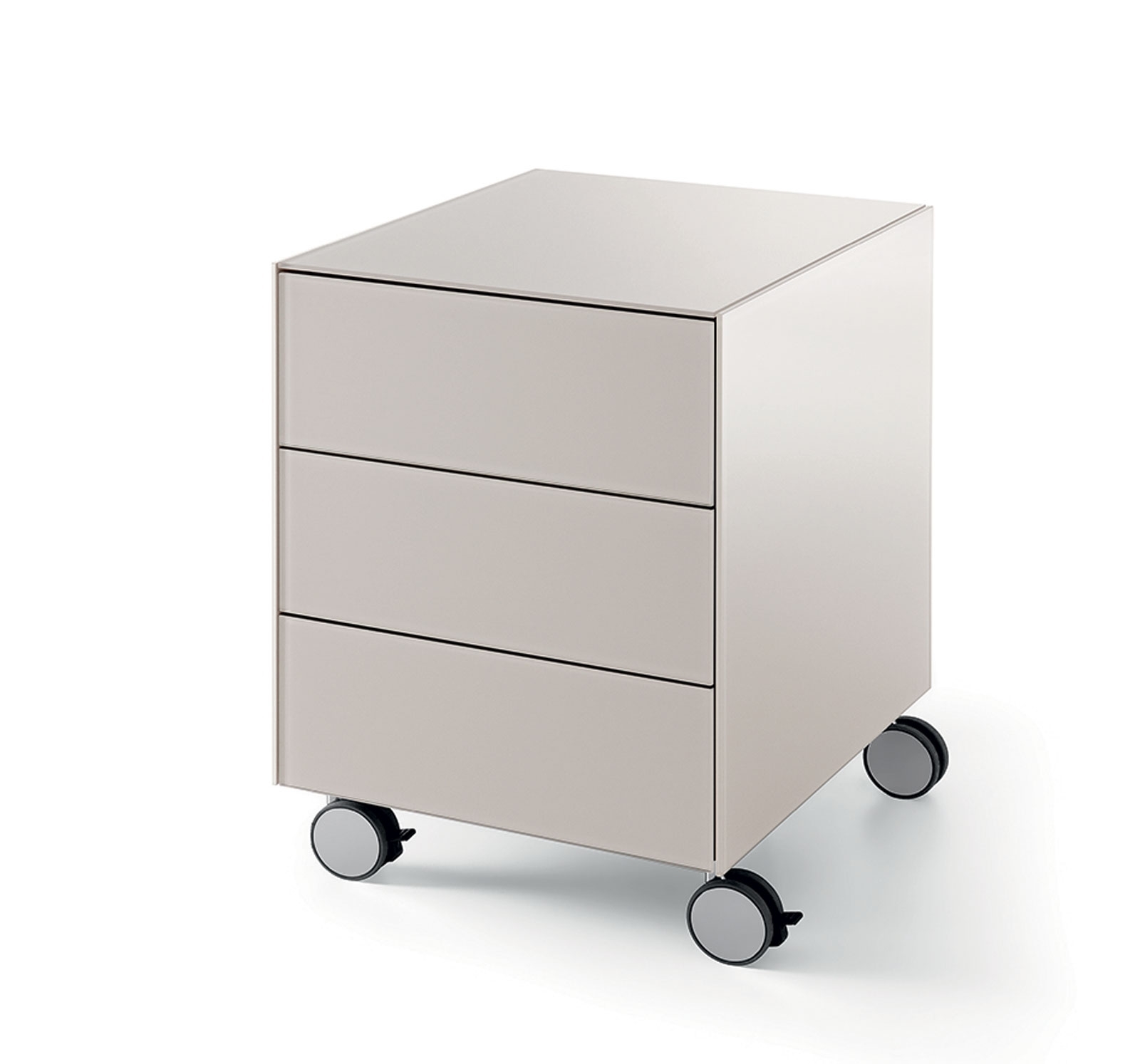 Air Drawer 3 with three standard drawers
Description
Elegant storage, part of the Air range
Constructed in wood and clad in painted glass, the AIR DRAWER 3 is the Air Drawer big brother boosting three drawers or two, with one being for hanging files. This is very elegant office storage and the perfect compliment to an AIR DESK where it would sit beside.
There are 17 colour ways available. Samples of which can be arranged on request in return for a £10 deposit. If you require any further information of cannot see the colour/size you are looking for in the drop downs above please contact us by email at purves@purves.co.uk or call 020 3397 3723.
Designed by Pinuccio Borgonovo in 2013 for Gallotti & Radice
Glass finishes: Bright or Satin
Glass colours: Please see the technical sheet of colour options - Gallotti glass colours download
Product dimensions: 47cm x 51cm x 65cmH – Two or three drawer unit
* Aluminium internal trays and/or drawer locks are available on special request.
Units in box: 1