Boston Colour
Mirror with colourful border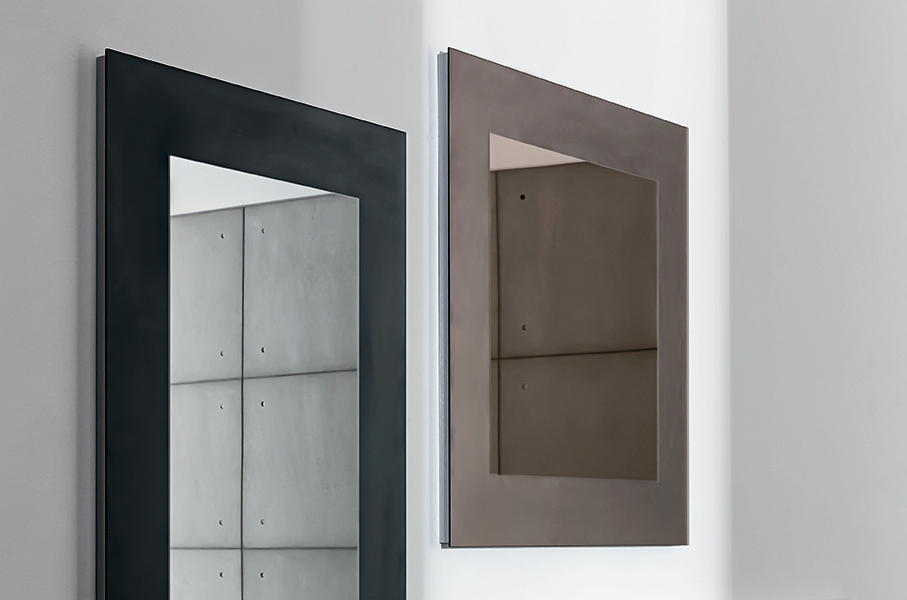 Boston colour mirrors from Sovet
Notice: This item is out of stock. It's available to buy with the lead time shown on the left.


Description
Sleek styled glass frame mirrors with colourful border
The Boston Colour from Sovet Italia is a group of plate glass mirrors that make a delightful design statement in the choice of back coated lacquered borders. For more information on border colours and sizes please contact us by email at purves@purves.co.uk , download the specfication pdf or call 020 3397 3723.
Designed by Studio Sovet for Sovet Italia.
Dimensions with a standard depth of 26mm:
550 x 750mm; 800 x 800mm; 650 x 900mm;
650 x 1200mm; 650 x 1600mm; 850 x 2000mm.
* hangable as protrait or landscape
Glass finishes:
Centres - Clear, Smoked or Bronzed mirror.
Frames - array of frosted or back lacquered colours (please see spec pdf above).
Units in box: 1