Alfred
Modular sofa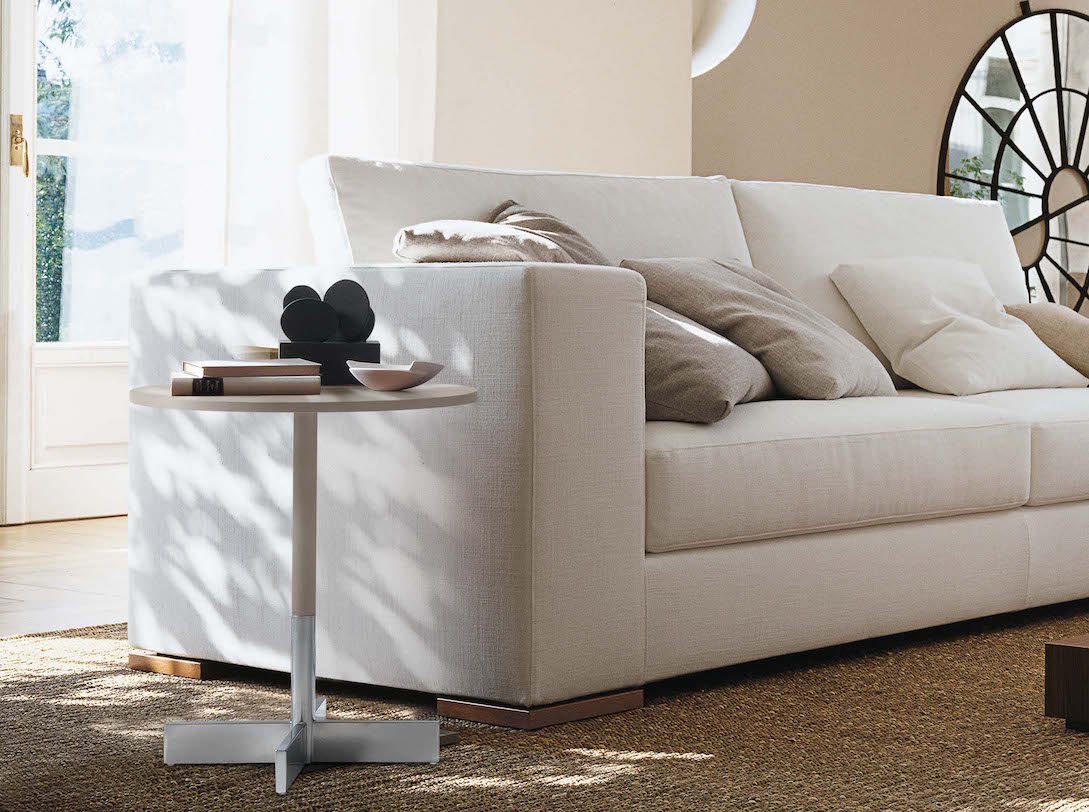 Alfred sofa from Jesse - detail image
Notice: This item is out of stock. It's available to buy with the lead time shown on the left.


Description
Contemporary modular sofa, for modern living
The Alfred sofa from Jesse is a modular sofa with a variety of versatile options to suit the customers needs and space. Alfred has a wooden internal structure which then has seat cushions made from non-deformable polyurethane, while the back cushions are filled with a fibre and down mix. Upholstery options are leather or removable fabric covers.
There are a large number of options, below dimensions are listed for two of the most popular. Please do not hesitate to contact us to discuss your specific requirements and the options available. You can email purves@purves.co.uk or call 020 3397 3723.
Designed by Centro Ricerca Jesse
Dimensions:
Three seat sofa - w 268cm x d 99cm x h 86cm (seat height 42cm)
L shape Sofa with chaise lounge:
Sofa section - w 172cm x d 99cm x h 86cm (seat height 42cm)
Chaise section - w 103cm x d 168cm x 86cm (seat height 42cm)
PDF download for Alfred sofa from Jesse
Finish:
Upholstery - fabric or leather (fabric options PDF)
Feet - wooden feet in walnut or therm oak finishes, or polished chromium-plated metal
Units in box: 1