Folding Air chair with arms
Folding outdoor chair with arms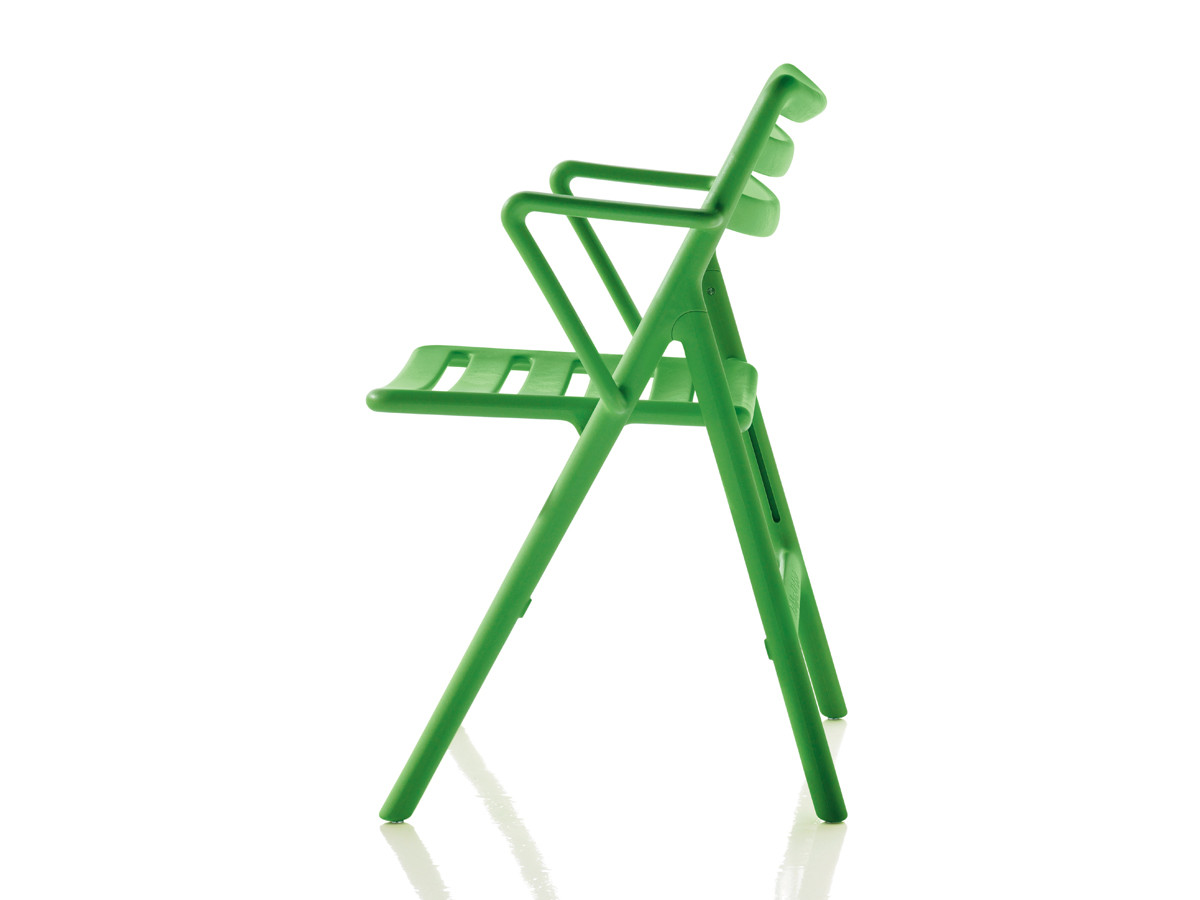 Folding Air Chair with Arms, green
Description
More comfort in the garden
Suitable for outdoor use, this strong chair reinforced with glass fibre, is ideal if you want to store them in the shed during the winter.
If you cannot see the chair you are after in the drop down boxes above, or perhaps require some returnable samples, please contact us at purves@purves.co.uk or call 020 3397 3723.
Designed by Jasper Morrison for Magis
Dimensions: w60 x d49 x h77cm (when folded w60 x d24.5 x h88cm, but can be nested)
Finishes: Beige 1450C; White 1730C; Orange 1086C; Green 1320C
*samples available in return for a £10 deposit.
Units in box: 2