Air Armchair x4
Outdoor chair with arms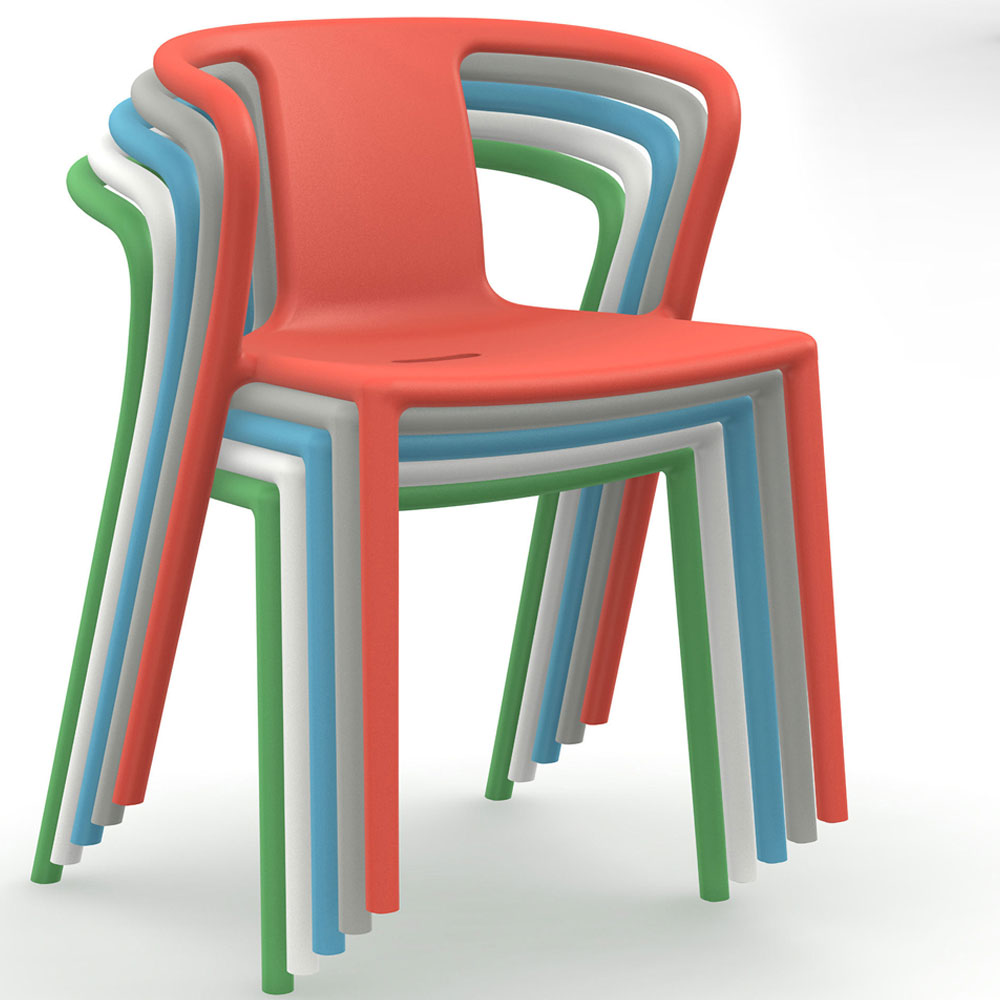 Air Armchair in various colours

Description
Stacking chair with arms for inside or out.
This is the armchair version of the Air Chair, made from jet moulded polypropylene with glass fibre added for strength in a range of colours. Suitable for outdoors.
If you cannot see the finish colour or shape you are after in the drop down boxes above, or perhaps require some returnable samples, please contact us at purves@purves.co.uk or call 020 3397 3723.
Designed by Jasper Morrison for Magis, 2006
Dimensions: w53 x d50.5 x h72.5cm
Finishes: Beige 1450C; White 1730C; Pure White 1690C; Anthracite grey 1418C; Orange 1086C; Green 1320C
*samples available in return for a £10 deposit.
Units in box: 4