Create something unique and enjoy the beauty of aged table tops to create a stunning statement piece full of natural character...
These Kauri wood boards are sliced from ancient logs found in New Zealand bogs. The trees fell over seven thousand years ago (some up to 50,000 years ago), and Italian company Riva1920 brings them to Italy to create unique pieces of furniture.
The boards are up to 100mm thick, and all edges are given a smooth finish before applying a natural oil. The tops are allowed to dry naturally for many years, so some open up to create dramatic splits in the wood.

The wider, single piece boards can be left untouched in their natural shape. Alternatively, two thinner boards can be matched side by side. The gaps are then filled with a clear resin as shown here to create more of a table shape.
If you are interested in creating one of these for your next project,
let us know the ideal size, and we can send you images of the boards currently available! We will then work with Riva1920 to create your
unique centre piece! As you would expect, their price reflects the
special character, and skill in creating them.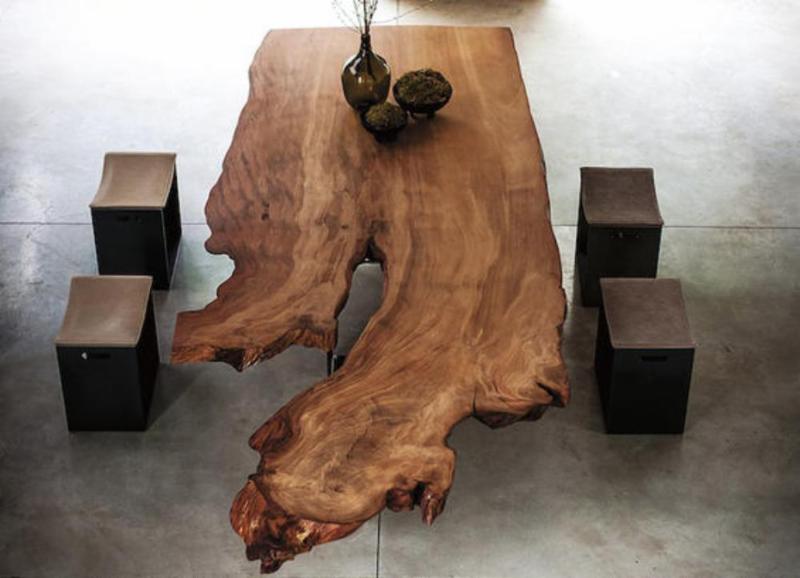 Think Big, for example - these boards are 7 metres in length...