Blessed for a change, by sunshine on all three days in Milan after a prolonged cold spell in London - there was a sense of optimism in the air, which did not disappoint with many exciting new products - you can examine them all on our web site, by highlighting the "New" section on the Contracts page. Here is a selection of our favourites: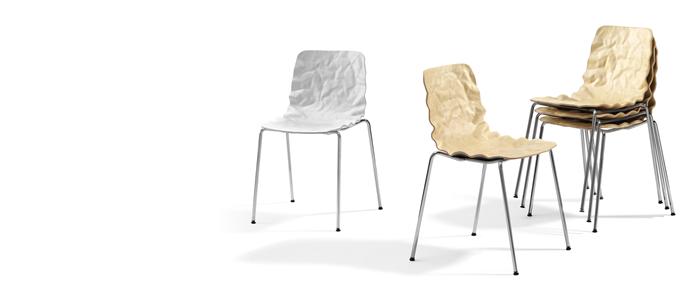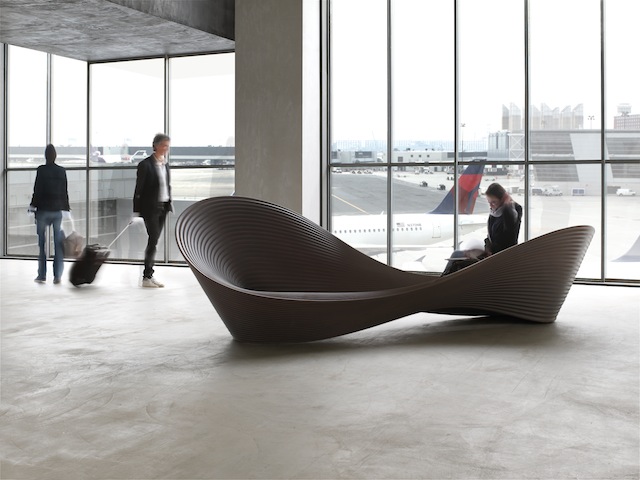 Just when you thought you had seen every possible variation on the wood veneered stacking chair, along comes a new one no one thought of before - Dent, with a gently crumpled shell, this certainly defies logic, and catches light most effectivley!
Benches were a common sight this year - the Moletta (yes, it means clothes peg) by Riva visible all over Milan, as were the Folly by Ron Arad for Magis. More practical were the Ikon units by Pedrali, comprising two elements able to make up a large number of configurations, and suitable for use outdoors: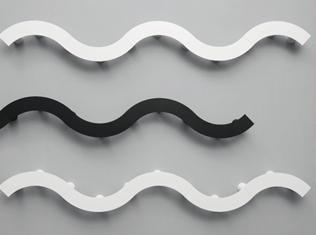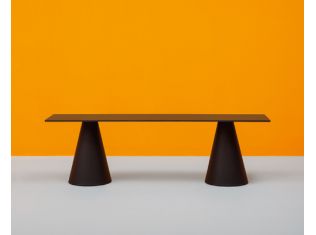 Mainstream furniture that got our vote included the 32 cushion sofa (go ahead, count them!) and the connection coffee table range, in several sizes, which picked up the copper theme which dominated the show. Now we know where it all went from the signal boxes! Although the world copper price is now falling...