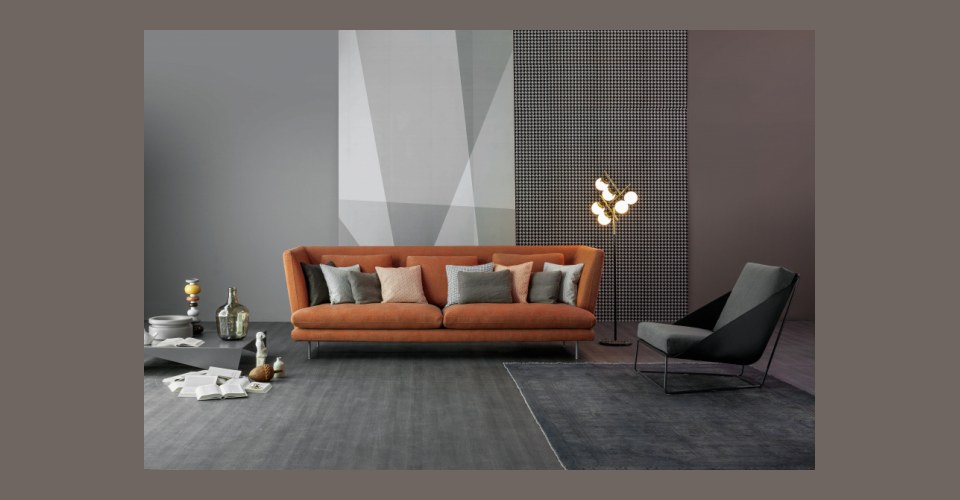 With glorious sunshine for most of the week, the sense of optimism from 2013 was confirmed by all participants in the market. Furniture is really back on the shopping list for many! The show did not disappoint, with many wonderful new ideas:
The Lars sofa range from Bonaldo was one of a number of sofas attempting to marry a high back, with contemporary design. With a deep seat, the additional cushions gave the impression of being pulled into the sofa, and the temptation to curl up in the corner with a book was overwhelming. Also available with a low back, and as a modular unit, this range will go down well in more casual sitting rooms.
The new Roy coffee table by Fuksas, produced by Fiam, was reflective - combining a piece of glass with a concave mirror, which produced floating images of anything placed on the glass top, with intriguing results!