Jesse Online OL101
Modular wall system.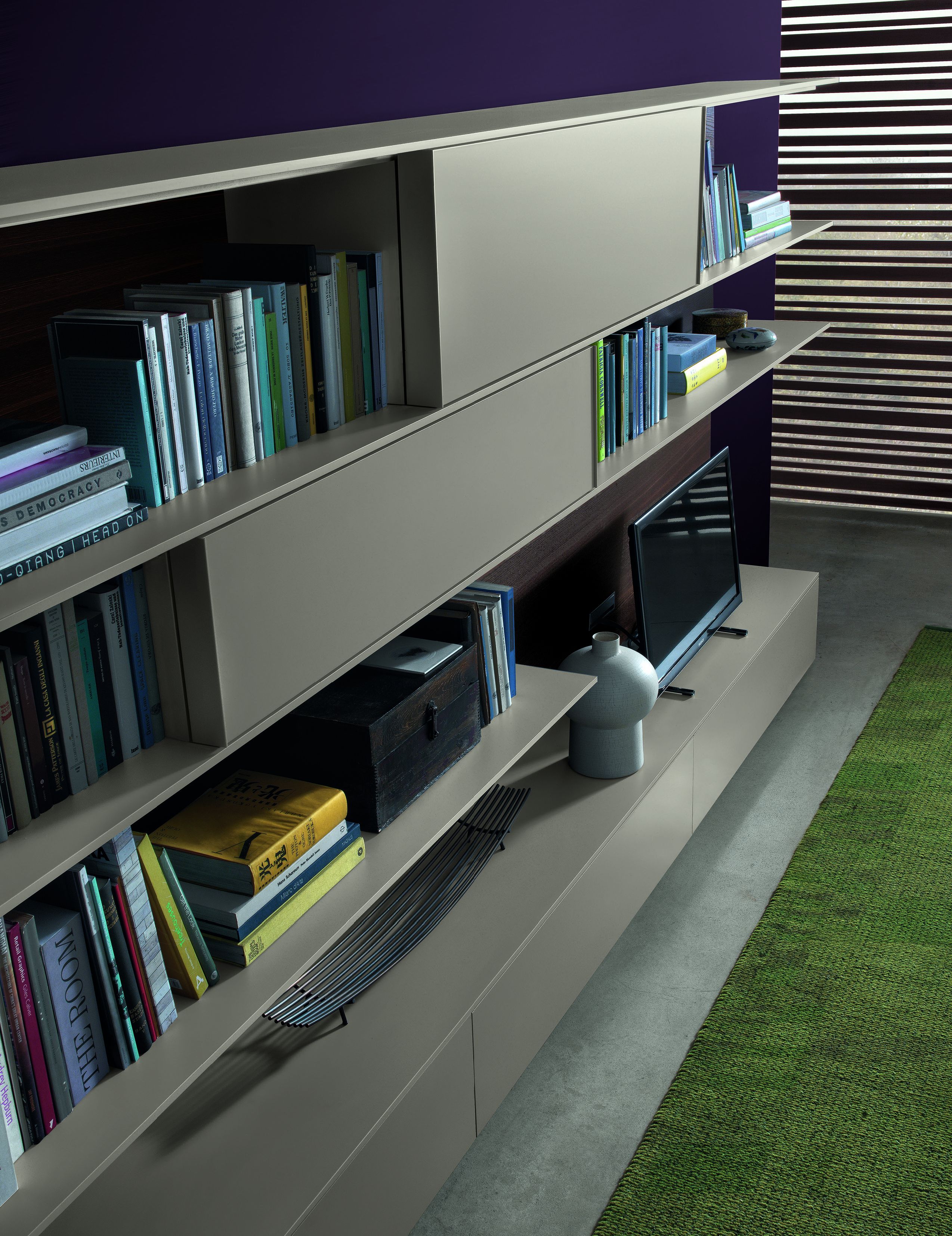 Jesse Online composition OL101 main image
Description
Wall mounted shelving with sliding door to top, and three bottom cupboards with combination of drop lid and hung doors.
Part of the Jesse Online system.
The Online shelving system from Jesse is a wall mounted modular system of shelves, cupboards and drawers with an overall minimal design. The lack of vertical supports, sleek shelving and extra details such as hidden sliding mechanism for doors and discreet cable ducts to keep the endless wires of modern life tucked away combine with the high quality lacquer and natural wood finishes, to make the Online system wonderfully functional, simple to customise, great on the eye and very easy to install.
Listed above we have the standard OL101 combination, with corda matt lacquer finish to base cabinets, doors and partitions, velvet corda shelves and back pannels in a Therm oak finish.
For further details on lacquer colours (matt & gloss returnable samples available or see download below), custom combinations and space planning please contact us by email at purves@purves.co.uk or call 020 3397 3723.
Composition OL101 Dimensions: w270cm x d40.3cm x h161.5cm
Installation: Please note installation is not included in the unit price so please contact us for confirmation of delivery and installation costs.
Finishes: Standard Jesse lacquer colours are available to download here.
Units in box: 1