Aki
Elegant geometric design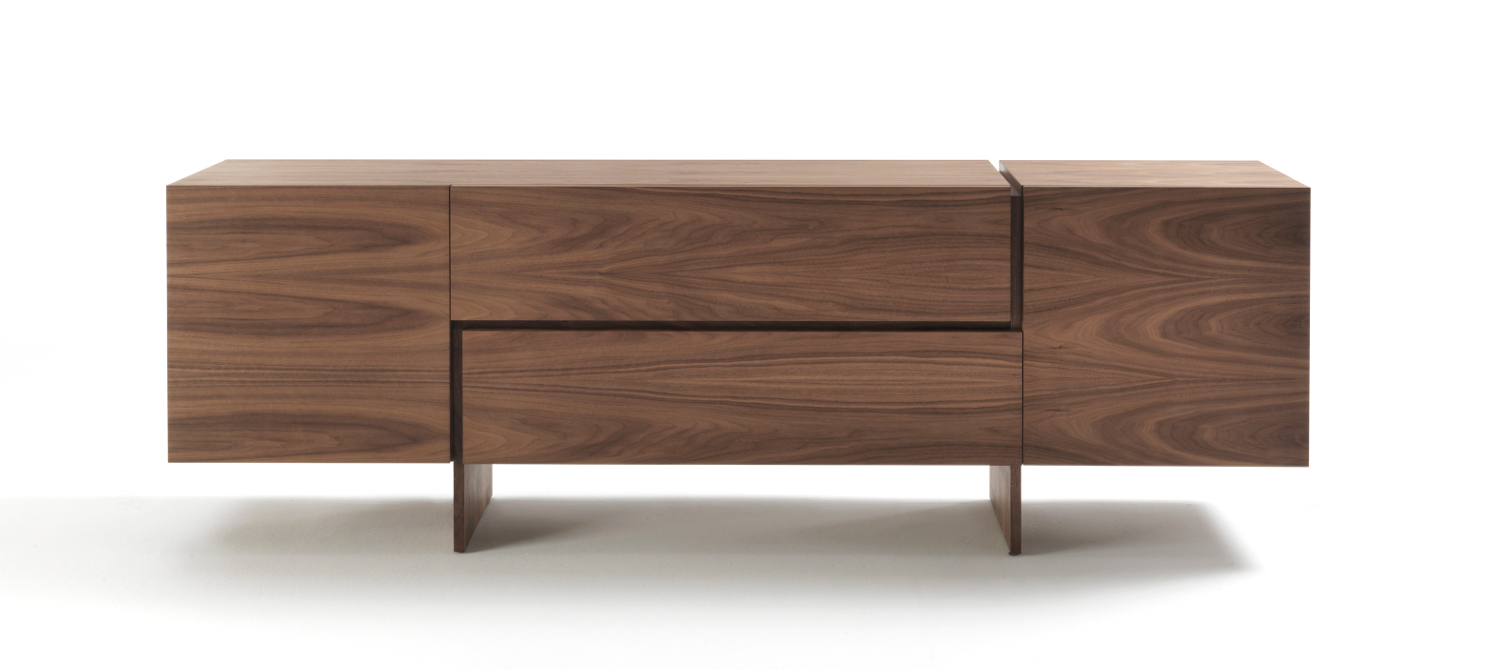 AKI sideboard in Walnut_main image1

Description
Elegant creativity from Riva 1920
Aki is another sideboard that demonstrates the elegant creativity Riva 1920 can achieve with the natural timber grain in their beautifully selected veneers and solids. Boasting two central drawers flanked by two cupboards, all lightly standing on a timber base, the Aki really is a beautiful piece of storage.
Designed by Bartoli Designs for Riva 1920.
Materials: Walnut and Oak veneers and solids.
Dimensions: w240 x d53 x h80cm
If you cannot see the style of cabinet you are looking for, or would like to enquire about wood samples, available in return for a £10 deposit, please contact us by email at purves@purves.co.uk or call 020 3397 3723.
Units in box: 1