Wedge
Bench with a solid cedar seat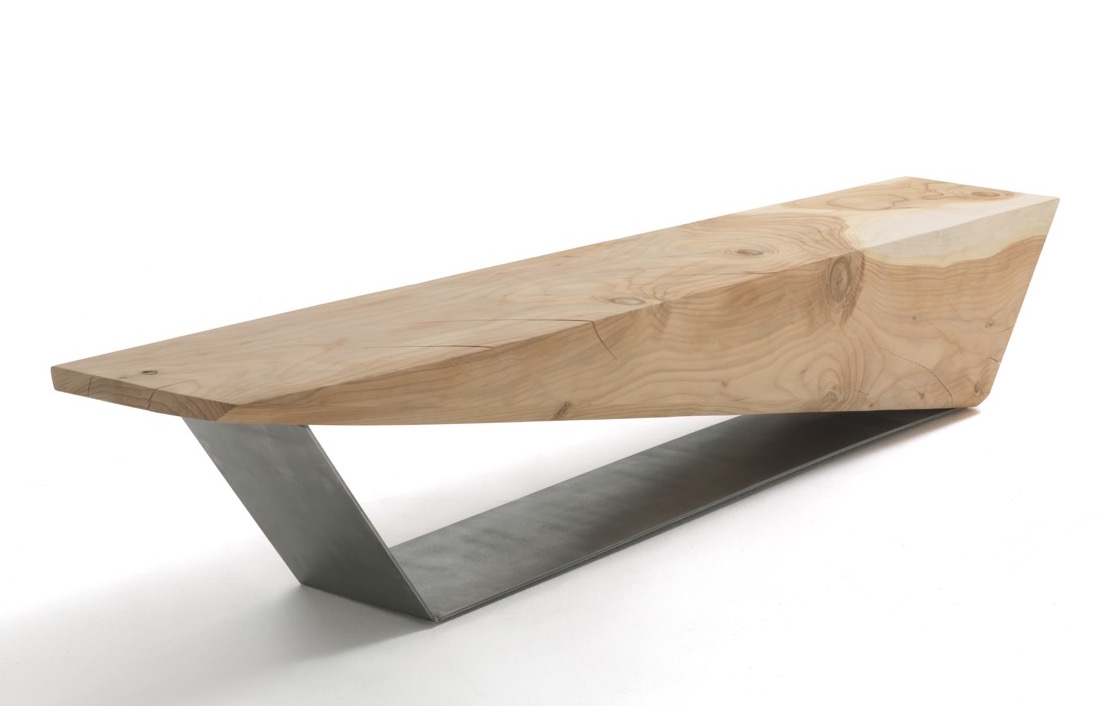 Wedge bench from Riva 1920
Notice: This item is out of stock. It's available to buy with the lead time shown on the left.


Description
Indoor or outdoor bench full of natural character from Riva 1920
The Wedge, new for 2016, combines the natural character of solid cedar and refined contemporary iron base to great effect. It is ideal a talking point for public or private spaces and works indoors as well as out.
Dimensions: w240 x d37 x h41.5cm
Materials:
Base - IronDust finished iron base. (RAL lacquered colours are possible)
Seat - Solid Cedar.
* the solid cedar is seasoned and dried as necessary, however you may experience some cracking or colour changes as it settles into your environment. These are to be expected and simply add character. If placed outdoor these changes are more likely due to accelerated weathering.
Units in box: 1