J+I Zig & Zag
Fun stacking stool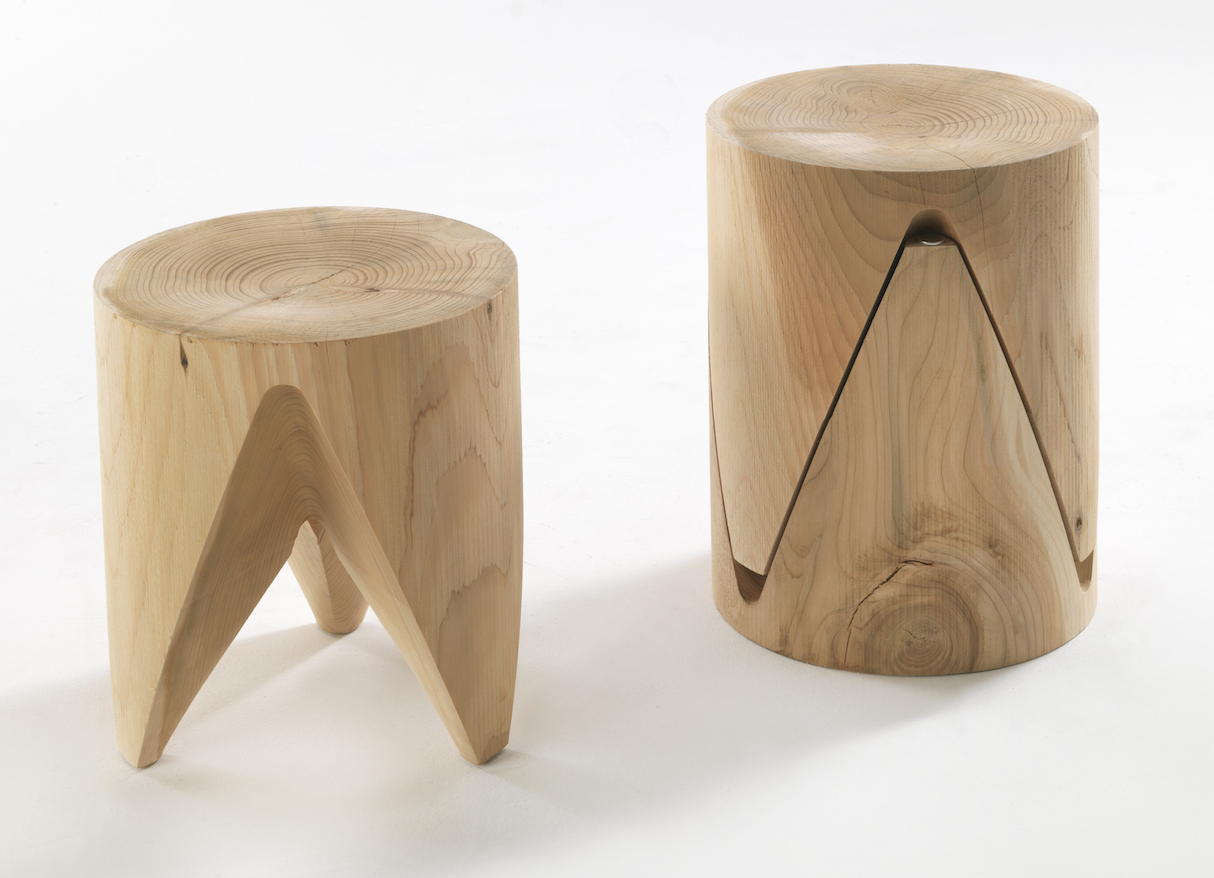 Zig and Zag stool from Riva 1920

Description
Contemporary feature stool in Solid Cedar wood.
The Zig and Zag is a fun stacking stool thoughtfully designed, turned and carved from a block of well seasoned solid Cedar wood by Riva 1920.
Please note:
** This stool is sold and priced as singles, but possible to stack a top each other.
** This product is suitable for outside use with its natural oiled finish, however please be aware that some cracks will develop with weathering and time, as well as some colour changes toward a soft grey patina - all of which adds handsomely to its natural character.
For more information or samples, please contact us by email at purves@purves.co.uk or call 020 3397 3723, or download the following pdf disclaimer info.
Designed by Sakura Adachi for Riva 1920.
Dimensions: ø35 x h40cm
Materials: Solid cedar wood in standard oil finish or contract finish.
Units in box: 1