Dino
Upholstered stool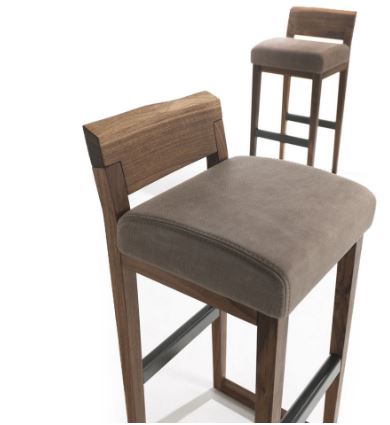 Dino stool with leather seat from Riva1920

Description
Heavy wooden frame stool, with soft leather seat
If you are planning a meal at your kitchen counter, you will want this large, comfortable stool. Frame in solid oak, cherry, maple or walnut, with well padded seat covered in natural unfinished leather. The stool is available in two heights.
If you can not see the seat covering or the wood type you'd like please contact us on 020 3397 3723 or email us at purves@purves.co.uk
Designed by Terry Dwan for Riva 1920.
Dimensions: Low w41 d45 h88cm; High w41 d45 h94cm
** From price is for the stool in Oak with a Cristal leather seat.