Alcide Ottoman
Buttoned styled Ottomans from Porada.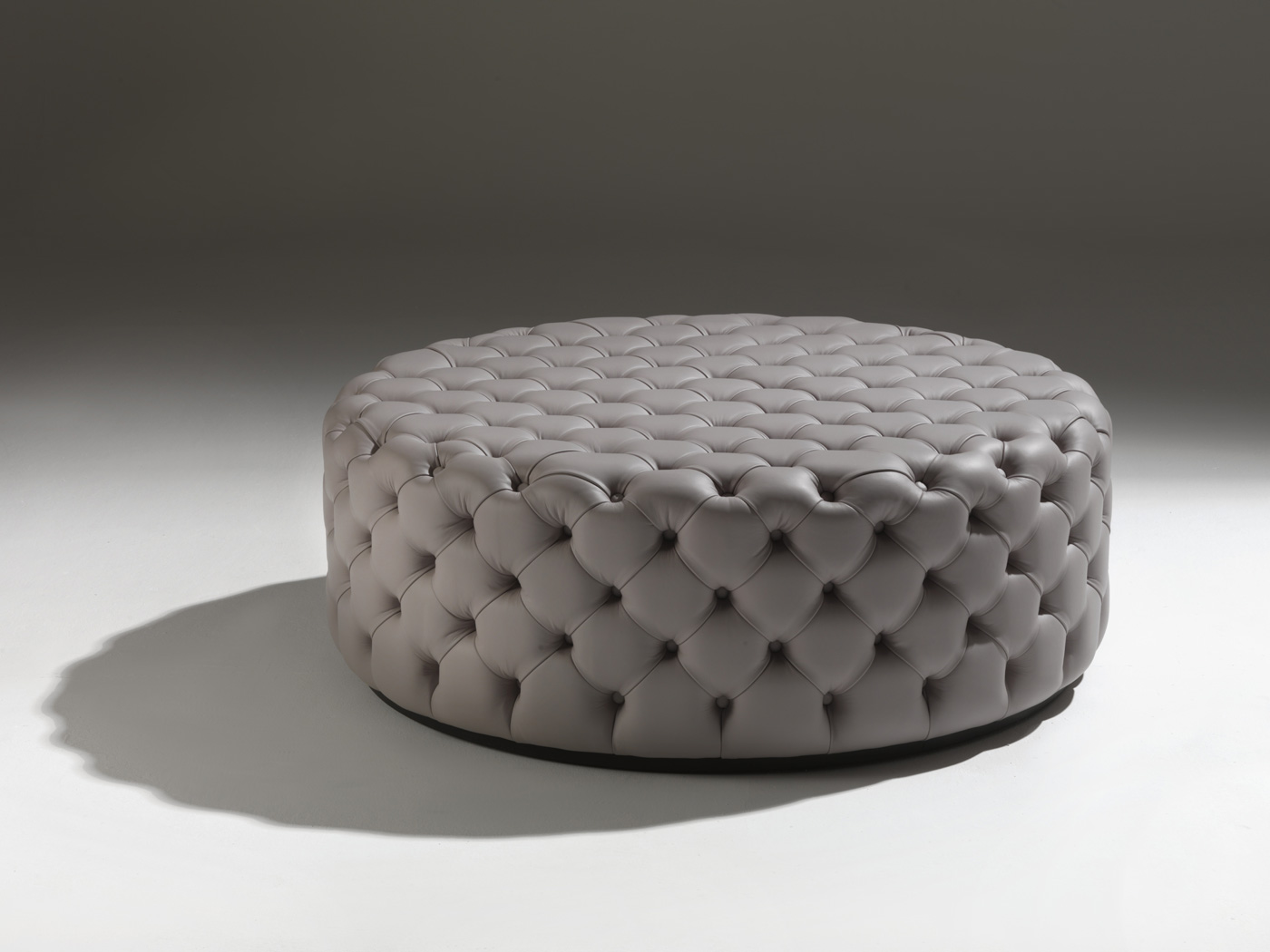 Large circular Alcide ottoman, in leather
Description
Stunning series of classical contemporary ottomans with buttoned upholstery.
The Alcide poufes/ottomans have a stunning button styled upholstery in contemporary leathers and fabrics from Porada - samples of which are availalbe on request and in return for a £10 deposit, COM options are also avaible by special request and approval.
There are several square, rectangular and round sizes available so if you cannot see the one you are looking for in the options above please do not hesitate to contact us by email at purves@purves.co.uk or call 020 3397 3723.
Designed by O. Moon for Porada
Ottoman Dimensions:
Ø 90 x h41cm
Ø 125 x h43cm
w93 x d93 x h41cm
Poufe Dimensions: See seperate web page
w43 x d43 x h39cm
w93 x d43 x h39cm
Ø 50 x h41cm
Fabrics & Leathers from Porada: Pelle leather, Alcantara, Eco Leather, and Cat B, C, D & E fabrics.
Units in box: 1