Freedom Project TV
Media bookcase, completely versatile,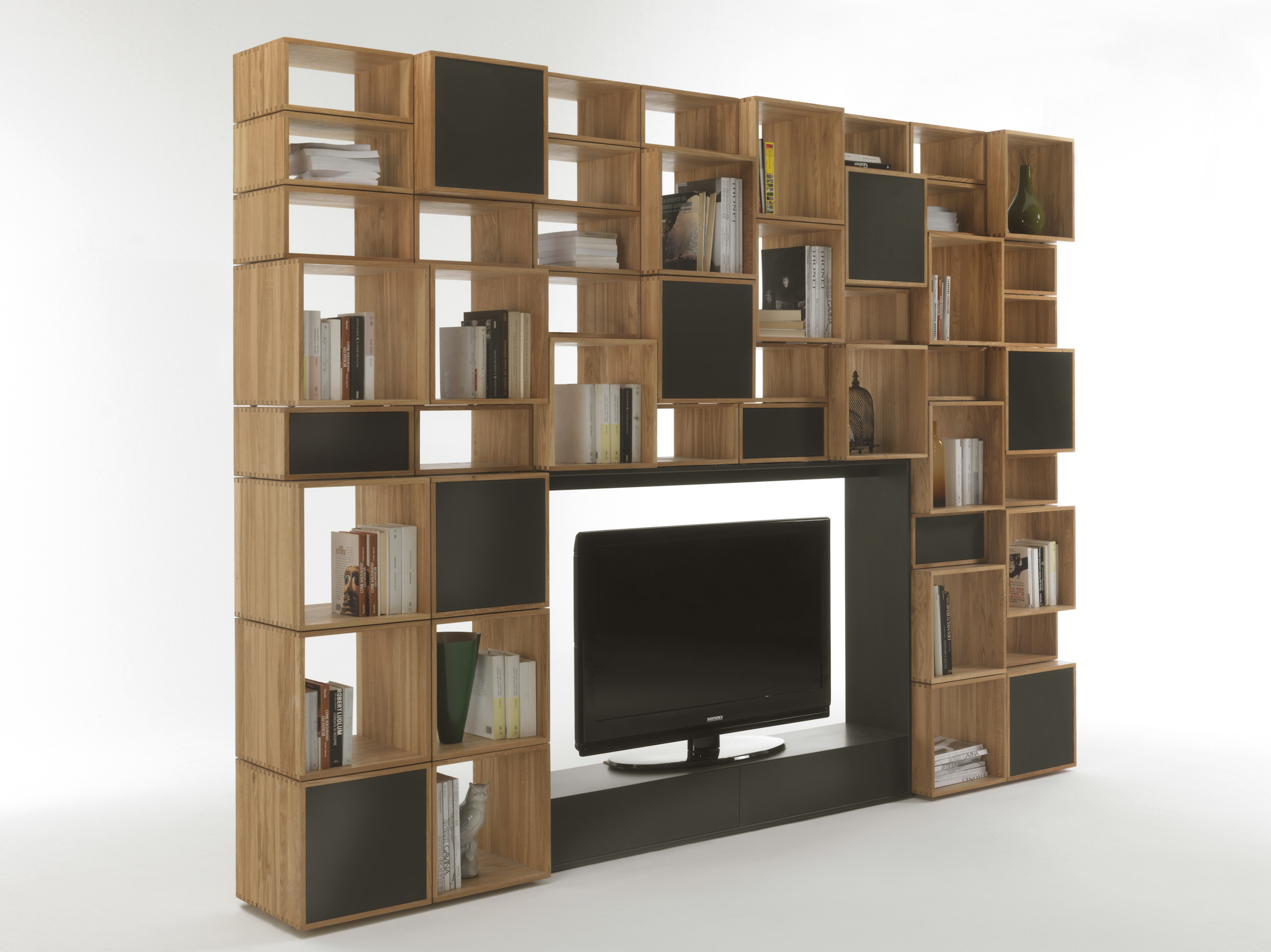 Freedom TV bookcase in Oak

Description
Build your bookcase block by block around your TV!
Freedom Project TV, from Riva 1920, is extension of the versatility offered by Freedom, a new way of freely creating your own bookcase from a series of independent modules in solid oak or walnut that can easily be stacked or placed sided by side.
There are a three module sizes at w38 x d38 x h38cm, w18.8 x d30 x h38cm and w38 x d30 x h18.8cm providing interesting depth and shape. These then invisibly lock together with a simple metal connector and your creations can then be free standing or placed against a wall - higher options can be fixed to the wall with brackets for extra support.
Included optional extras: The 38cm square module has an optional door whilst the horizontal 18.8cm high module has an optional drawer, both with in irondust metal fronts. There is also the standard TV stand/surround with two flap drawers below all in irondust metal.
For more information on the standard composition below or ways the units can be used, additional compositions, limitations and solid woods please contact us at purves@purves.co.uk or call 020 3397 3723
Materials: Solid oak or walnut; metal connector; metal door & drawer fronts in "irondust"
* Samples are available on request in return for a £10 deposit.
Product composition dimensions priced above:
Project TV: w306.1cm x d30-38cm x h231cm
* This composition includes 1 x TV stand, 3 x shallow drawers & 7 x square cupboards all with iron dust finish.
* Please call to create alternative layouts to fit/fill your space - 020 3397 3723
Units in box: 1