Sky Natura Briccola
Tables full of natural character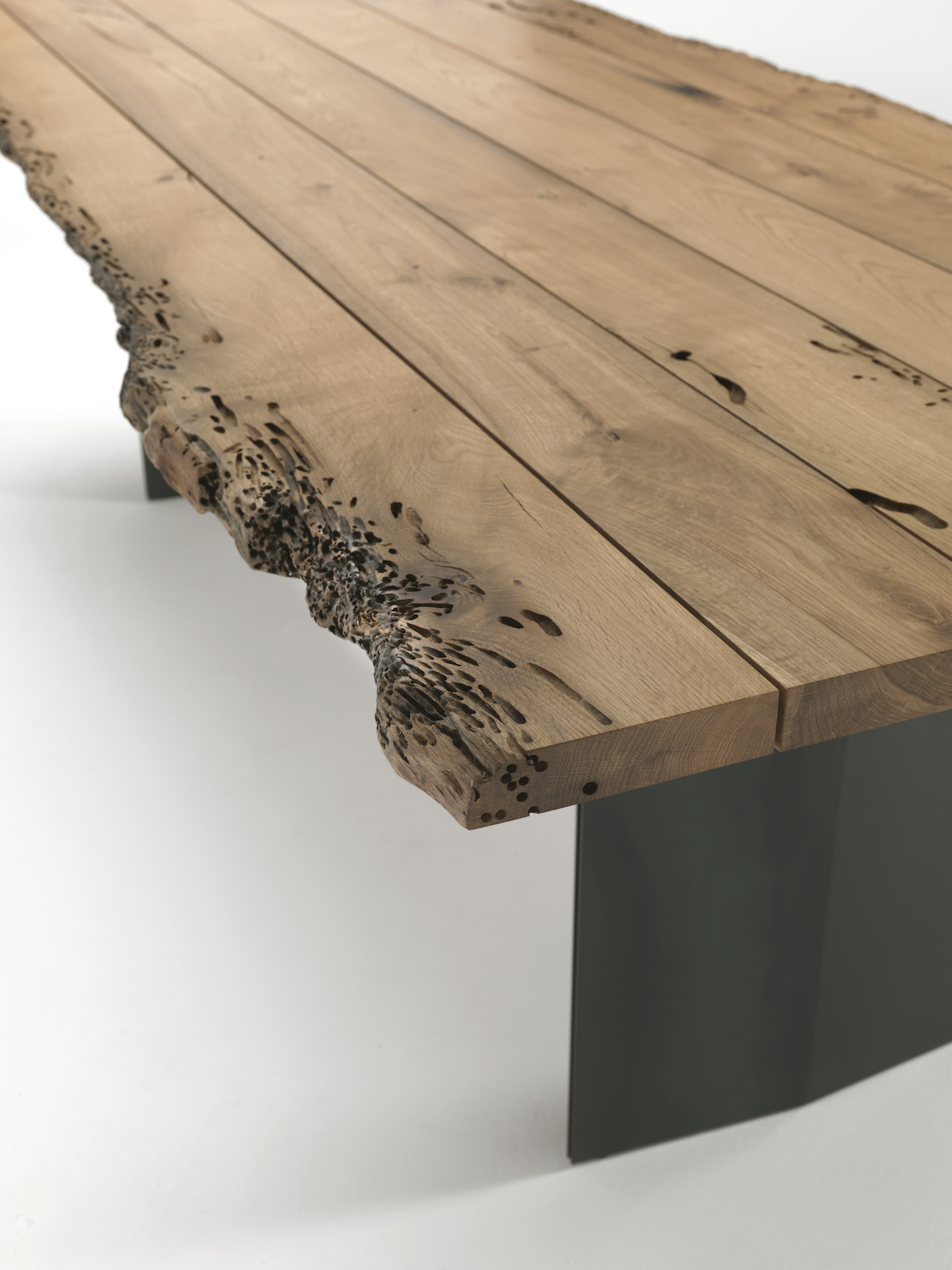 Sky Natura Briccola dining table_detail

Description
Aged oak and contemporary design combined perfectly by Riva 1920.
The Sky Natura Briccola dining table is full of natural character with its top being made from the aged oak post of the Venice Lagoon. The top which has natural sides by retaining the planks outside edges stands on a stylish contemporary base of natural coloured laminated iron in an oil finish.
There are a range of top sizes available from 160cm to 300cm (see image above), so if you can not see the size you are looking for above please contact us by email at purves@purves.co.uk or call 020 3397 3723.
Designed by Riva 1920.
Dimensions:
w220 x d100 x h76cm (6 people)
w260 x d100 x h76cm
w300 x d100 x h76cm (8-10 people)
* From price is for smallest version at 160x90cm.
Materials:
Top - Briccola Oak (returnable samples are available in return for a £10 deposit)
Base - Natural coloured Iron in an oil finish. RAL lacquer colours are available with an up charge.
Units in box: 1