Ray Table
Beautifully formed glass table from Fiam Italia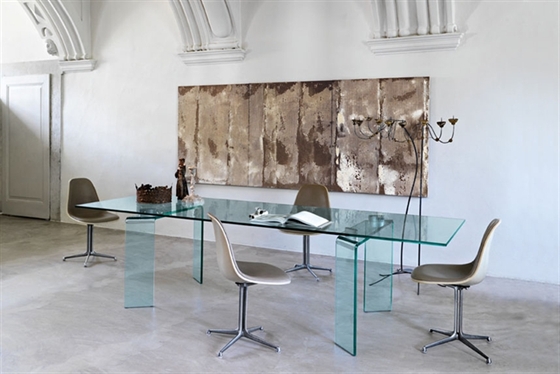 Ray dining table - available as a rectangle or square
Description
Stunning for dinning at or making a statement in boardroom!
The Ray table is made with a 15mm clear glass top on curved detachable 20mm glass legs which have elegant aluminium fittings to hold firm.
This table has many forms and shapes and can be ordered as a rectangle or square in a range of sizes upto a maximum of 280cm long as a rectangle or 150x150cm as a square (down load dimensions), all of which are custom made to order in approximately 6-8 weeks.
If you are interested in any size of the Ray table not mentioned in the drop downs above please do not hesitate to email us at purves@purves.co.uk or call 020 3397 3723, we're happy to help you.
Units in box: 1