Lui
Writing desk or dressing table?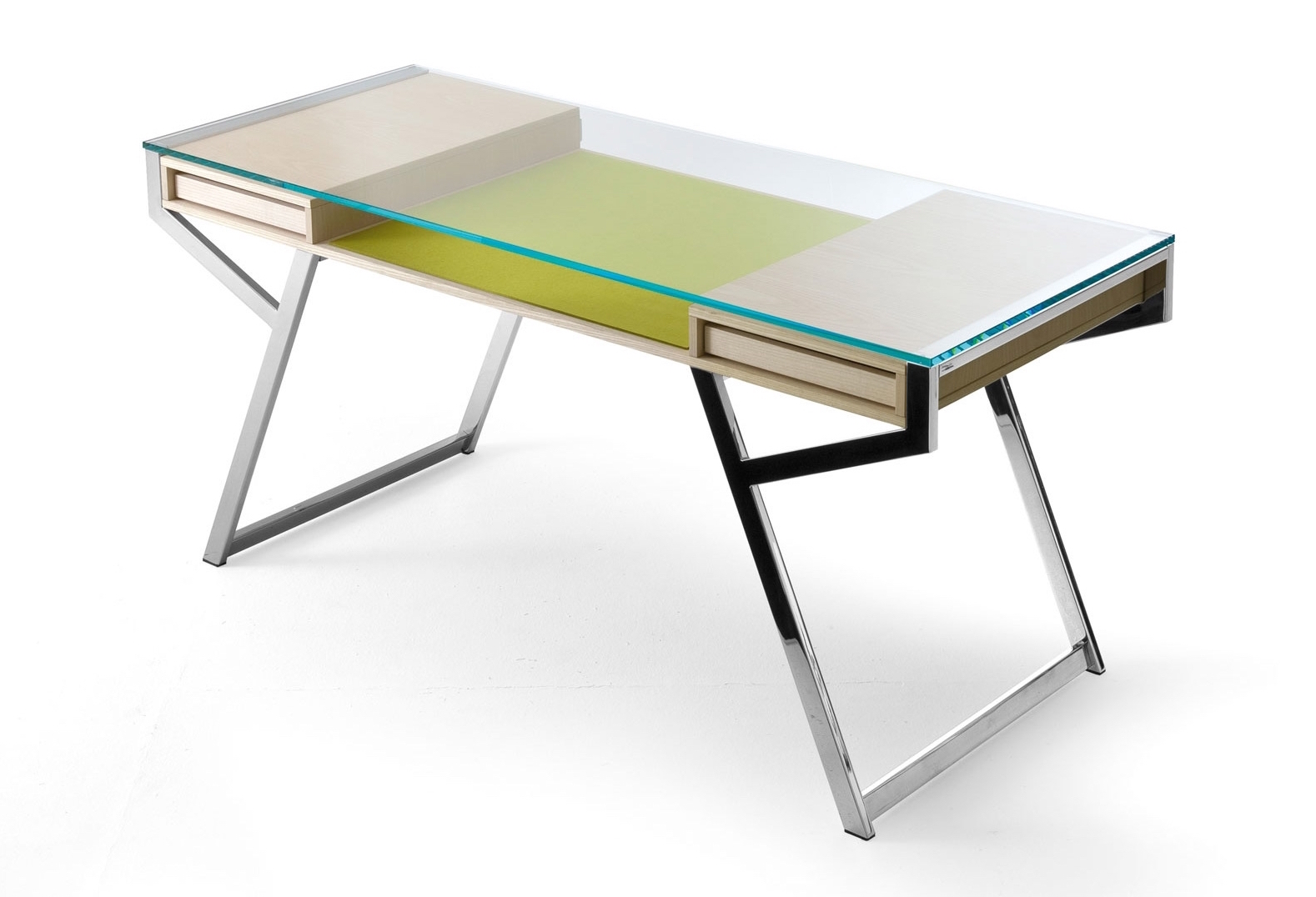 Lui dressing table_main image_1
Description
Sleek glass and tactile felt make a stunning combination
Designed by Paolo Fumagalli the LUI from Gallotti & Radice is a beautiful combination of glass, bright stainless steel, wood and soft felt. As a desk or dressing table this has the practical function of two drawers either side of a covered open view shelf which may or may not be covered with a soft felt.
On request there are different sizes as well as finish options, so please don't hesitate to contact us on 020 3397 3723 or email at purves@purves.co.uk for further information.
Dimensions: w140, 160 or 180cm x d65 x h75cm
Finish options:
12mm glass top options - transparent or smoked "grigio italia" (on special request)
Wood finishes - Natural Ash; Wenge stained; Tobacco stained; white or black lacquer
Felt pad for shelf - Lime; Natural; Stone; Brick (optional)
Units in box: 1