Febo Dining Chair
Classical form and style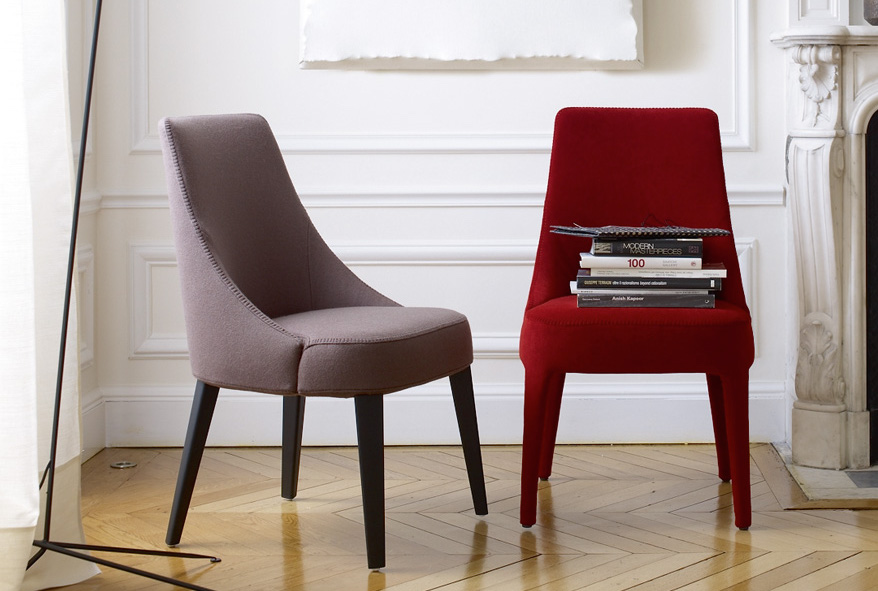 Febo Dining Chair_main image
Description
Febo combines elegance and classic contemporary design beautifully!
The Febo dining has a destinctive classical style for the formal diner and forms part the Febo range, made by Maxalto, a family of chairs distinguished by their "blanket stitch" detail which can be either blend in colour, or be customised to make a statement. Other interesting choices are whether to have fabric/leather covered legs, or oak stained?
The Febo family boasts a considerable number of chair designs, including a high back Bergere and stool, a lower back arm chair with snug arms, a dining chair, a dining arm chair, chaise lounge, sofa and other occasional chairs, as well as a stunning bed range too. For more information on this chair (if you can't see the cover you are looking for), alternative options, fabric & leather covers please contact us by email at purves@purves.co.uk or call 020 3397 3723.
Designed by Antonio Citterio for Maxalto.
Dimensions:
High back diner (2808T) - w50.5 x d61.5 x h90cm (seat height 48cm)
Low back diner (2804T) - w50.5 x 61.5 x h79cm (seat height 48cm)
* There is also a lower seat height version at 41cm with a back height of 79cm (2806).
Standard orders are with covered legs. LT code are for oak legs in the following stains:
Brushed black oak (0381N); Brushed light oak (0374C); Grey oak (0378G); Smoked stained oak (0394CT)
* Category thumbnail from price is based on Febo dining chair 2804T with covered legs, all in Cat. B fabric
Units in box: 1