Catifa 46
A variety of seat shell options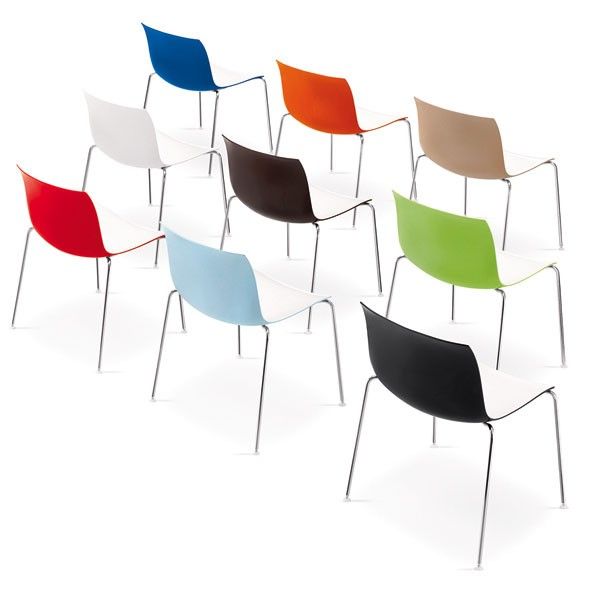 Catifa 46 four leg chairs, in a range of two tone finishes

Description
Versatile chair in a range of colours, finishes, materials and bases.
The Catifa 46 is the 'little sister' to the Catifa 53 chair from Arper. The Catifa 46 is slightly smaller, making it perfect for where space may be tighter or more seats are needed. It is also available in an expanded range of finishes.
There are a number of base options: four legs, sled, trestle or five ways. The versatility of the Catifa 46 makes it perfect for around the home, seminar or conference rooms to bars and offices.
If you cannot see the colour or base option you are interested in or require further details, please email us at purves@purves.co.uk or call 020 3397 3723, we're here to help.
Designer: Lievore Altherr Molina for Arper
Dimensions:
Seat shell finishes & materials:
Mono colour seat shells in polyurethene - eg White; Black; Mocha; Blue; Red etc
Duel colour seat shells in - eg Black/White; Blue/White; Red/White; Mocha/White (colours are Outside/Inside
Base finishes: are all in polished aluminium