Metropolitan
Swivel chair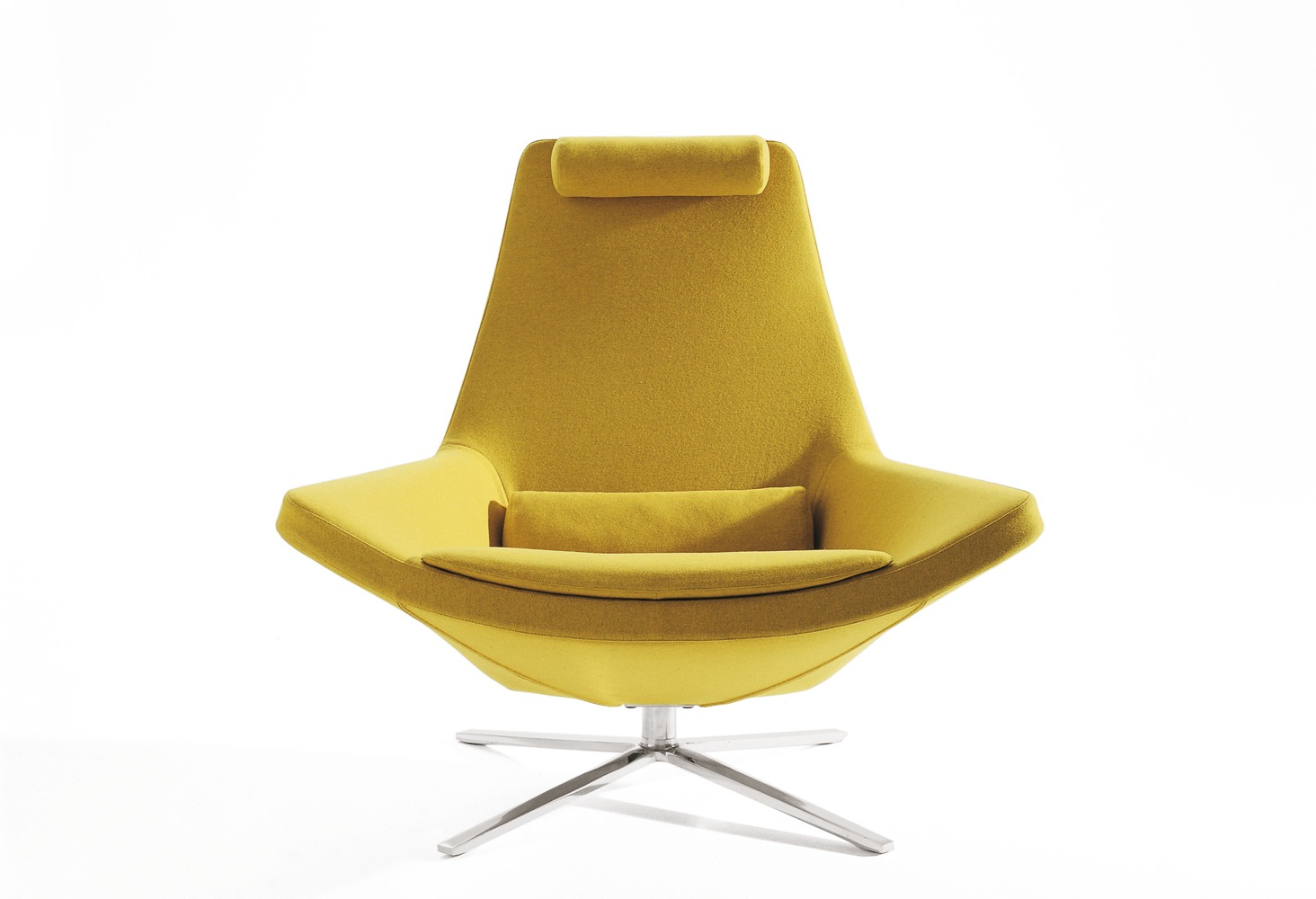 Metropolitan swivel chair, polished base_main

Description
Contemporary lounge chair
A modern interpretation of a classic high backed reading chair, available in many different fabrics or leather. The high back version is available with either a flat disc base or 4 star in bright brushed aluminium. The low version is only available with the 4 star base. The high back version also has an option for a headrest, held in place by magnets.
Designed by Jeffrey Bernett for B&B Italia
Dimensions:
ME84 - low back - w84 x d83 x h73cm
ME100 - high back - w100 x d84 x h95cm
Finish options for base: 4-star is either bright brushed (0189A) or bronzed nickel painted (0174B); Disc base is bright brushed (0189A); you can have oak leg finishes by special order - please call 020 3379 3723 or email purves@purves.co.uk for extra information and prices.
* from prices offered excludes optional headrest - this is available as an extra.