Husk
Versatile swivel chair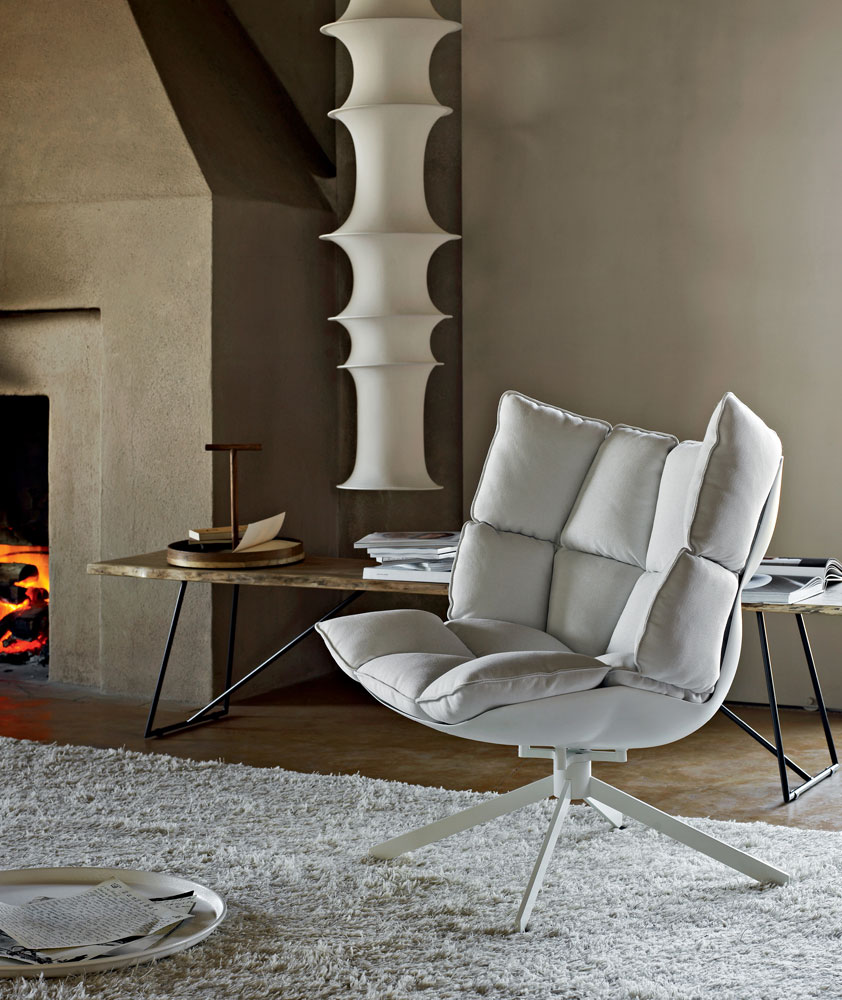 Husk armchair with snug sides

Description
Chair with soft quilted upholstery
A ground breaking design, the Husk is a cosy occasional chair with a striking appearance. It is available in a number of variations, in a wide range of fabrics or leather on a swivel base. The stiff outer shell keeps the shape, and offers a contrast to the colour and texture of the separate cushion.
All options above are priced in a B grade fabric, but please call us on 020 3397 3723 or email purves@purves.co.uk to discuss all the fabric and leathers options available, as well as seat shell and leg finishes.
Designed by Patricia Urquoila for B&B Italia
Dimensions:
standard swivel chair H1M on a metal base is w66 x d76 x h84cm
standard swivel chair H1G on oak leg base is w84 x d84 x h84cm
standard ottoman HP4M on oak leg base is w68 x d55 x h45cm
* each variation gives a different dimension - please call for further details.
Finishes:
Seat shell colours: Black (0015N); Red (0070R); Tortora (0028T); White (0010B); Yellow (0050G)
Metal base painted finishes: Acid green (04510); Black (01510); Light blue (08110); Orange (05710); White (09010)
Wooden leg finishes: Brushed light oak (0374C); Grey oak (0378G); or Black painted hard polyurethane (0156N)