Arena Poltrona
With curved show wood frame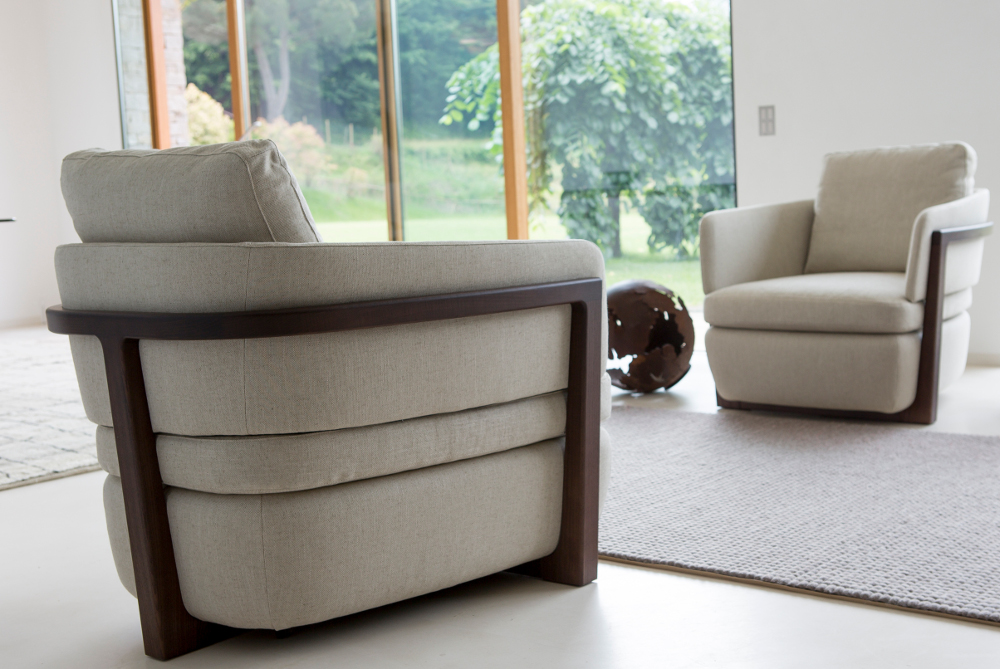 Arena Poltrona armchair
Description
Armchair with show-wood frame in solid Ash
This lovely armchair, with sleek, rounded corners is part of the Arena range from Porada that includes a couple of sofas too. The Arena Poltrona is a stunning armchair with a solid ash frame designed to be looked at and admired.
The fabric for the upholstery is either chosen from the Porada collection or Customers' own material can be sent, with the option to choose differing fabrics for the cushions to the back and base. Please note only the cushion covers are removable. For more information on wood stains and fabrics not mentioned above please either email at purves@purves.co.uk or call 020 3397 3723.
Designed by E. Gallina for Porada
Dimensions: w85 x d96 x h84cm
Finishes: Ash stained natural ash, Canaletta walnut, moka or wenge, or lacquered in an open pore colour finish.
* Wood samples are available in return for a £10 deposit. Please email us with your details.
* "from price" on category thumbnail is for the Arena Poltrona in a Moka stain and covered in a Cat E fabric from Porada.
Units in box: 1