Kyoto 2013 Sideboard
Floating wooden sideboard from Riva 1920.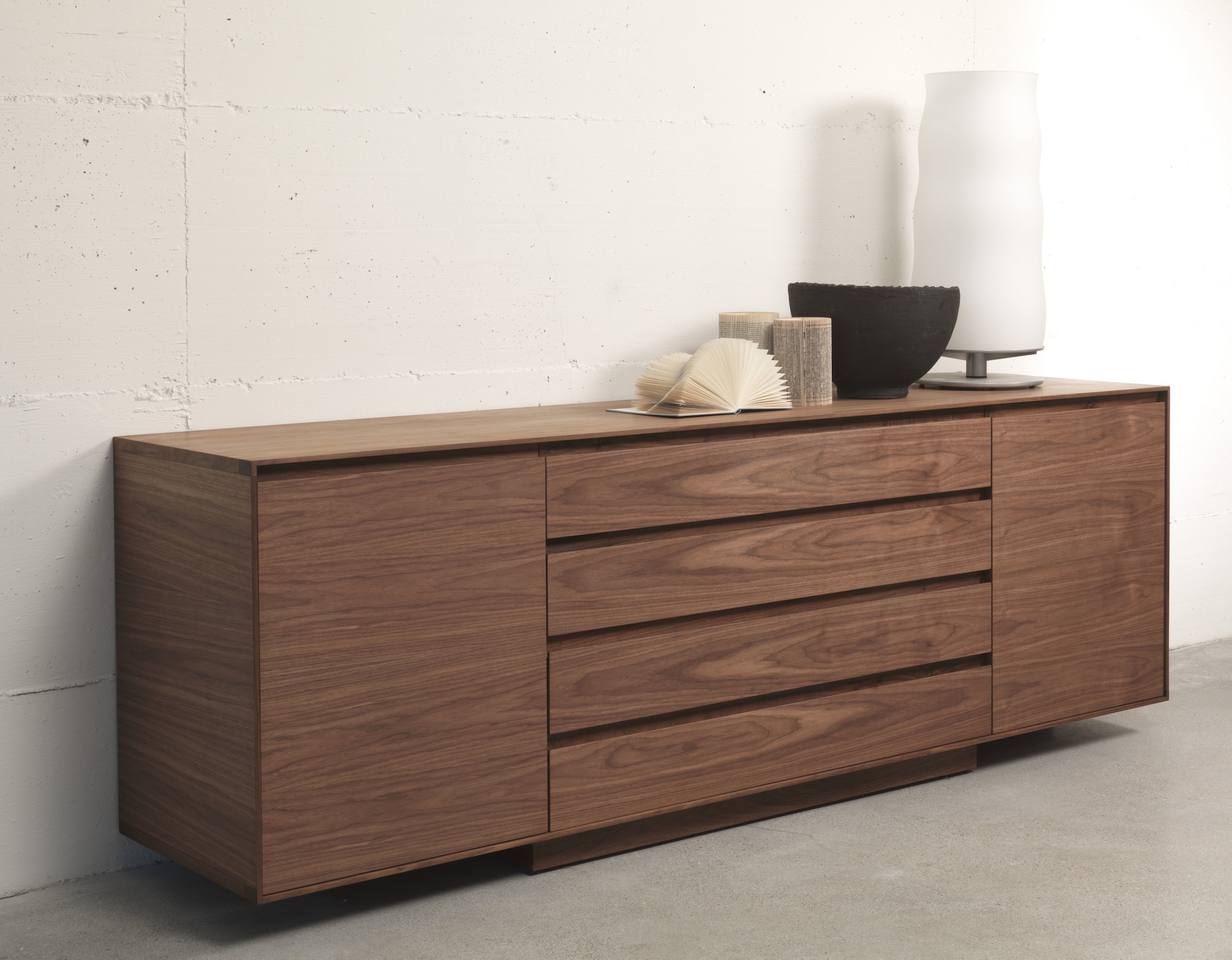 KYOTO 2013 sideboard from Riva1920_main image walnut

Description
Squared form sideboard from Riva 1920
This elegant sideboard from Riva 1920 has a combination of four central drawers with a cupboard at each end. This gives a good amount of versatile storage. The drawers are on durable metal runners. The Kyoto sideboard is available in walnut or oak.
Designed by C.R. & S. Riva for Riva 1920.
Dimensions: w220 x d50 x h77cm
* Drawers - 17cm deep
* Cupboards - 54cm wide
Finish: Oak or Walnut.
* Samples are available on request in return for a £10 deposit. For more information please contact us by email at purves@purves.co.uk or call 020 3397 3723.
Units in box: 1