Orange Slice
Retro relaxing arm chairs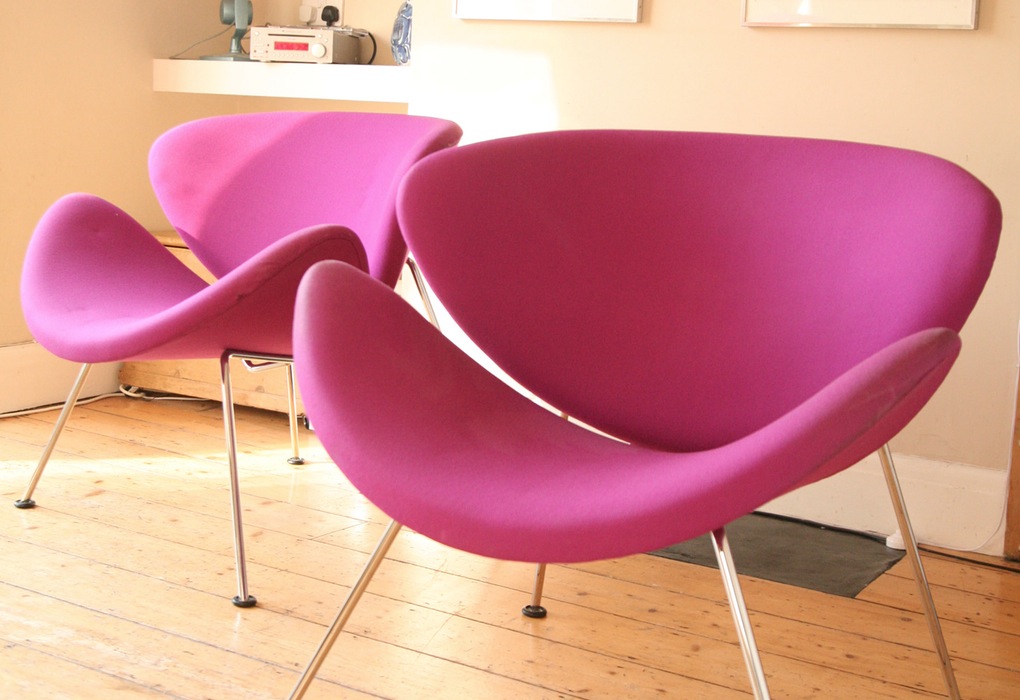 Orange slice main standard image_2

Description
A playful classic of modern seating
The Orange Slice chair from Artifort, designed by Pierre Paulin, has two identical shells which seemingly change the overall shape of the seat depending on the angle you view it from. The two pieces of pressed beech are covered in a comfortable foam and upholstered, set upon a chrome frame.
For more information, please email us at purves@purves.co.uk or call 020 3397 3723.
Designer: Pierre Paulin
Dimensions:
high back - h 80cm x d 80cm x w 84cm (seat height 48cm)
low back - h 70cm x d 80cm x w 84cm (seat height 41cm)
* there is a foot stool to match.
** from price for made to order option is for Orange chair in Artifort AA fabric category with chrome legs
Units in box: 1