Sail Mirror
Convex and concave glass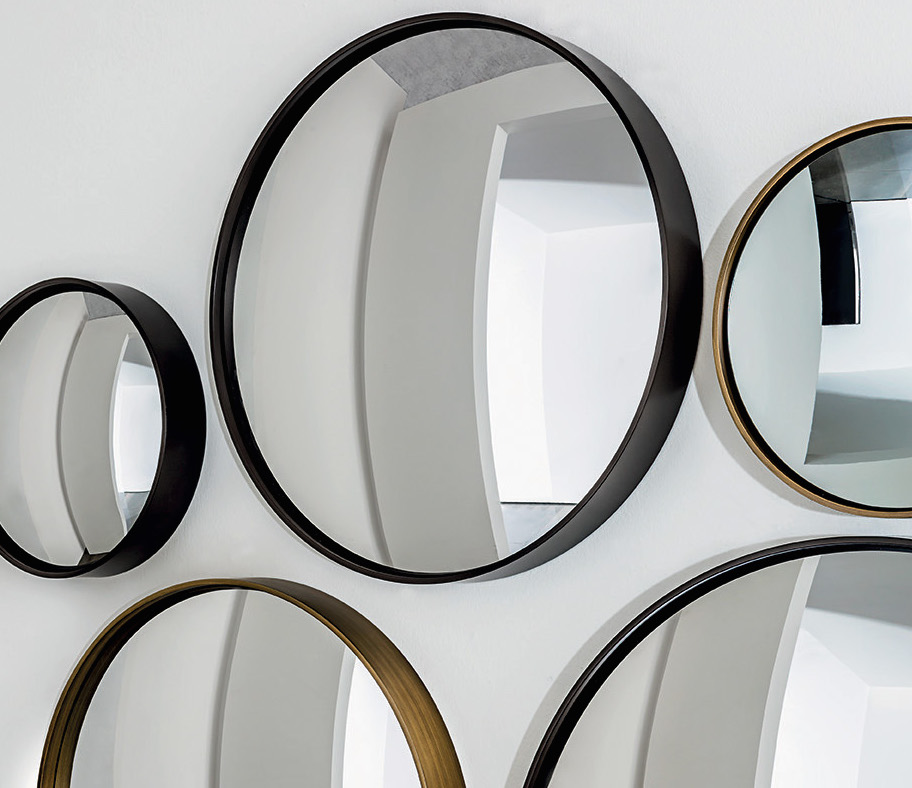 Sail mirror from Sovet Italia
Notice: This item is out of stock. It's available to buy with the lead time shown on the left.


Description
Unique convex and concave mirror glass
The Sail from Sovet Italia offers a playful visual effect with the option of convex or concave mirrors surrounded by an exquisite aluminium frame with a brushed burnished brass or mocha finish. For more information on border colours and sizes please contact us by email at purves@purves.co.uk , down load the specification pdf or call 020 3397 3723.
Designed by Lievore Altherr Molina for Sovet Italia.
Dimensions:
Convex Glass - ø31cm; ø52cm; ø68cm
Concave Glass - ø31cm
Materials:
Clear mirror convex or concave glass.
Aluminium frame with a brushed mocha or burnished brass finish.
Units in box: 1