Falo
Wooden stool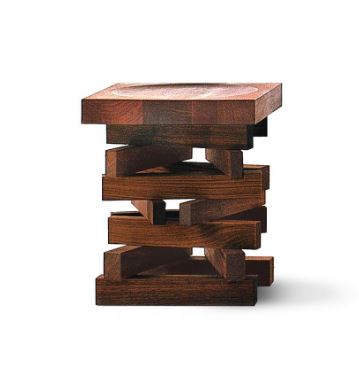 Falo stool from Riva1920

Description
Jenga inspired stool!
Built up by randomly placed lengths of wood of different thickness, these stools are visually interesting, and can also be used as tables if specified with a flat top. They are available in two heights, and four types of wood: cherry, maple, oak or walnut, all in an oilded finish.
Designed by Terry Dwan for Riva 1920.
Dimensions: low stool w35 d35 h42cm; high stool w35 d35 h62cm