Raj Light
Glass dining table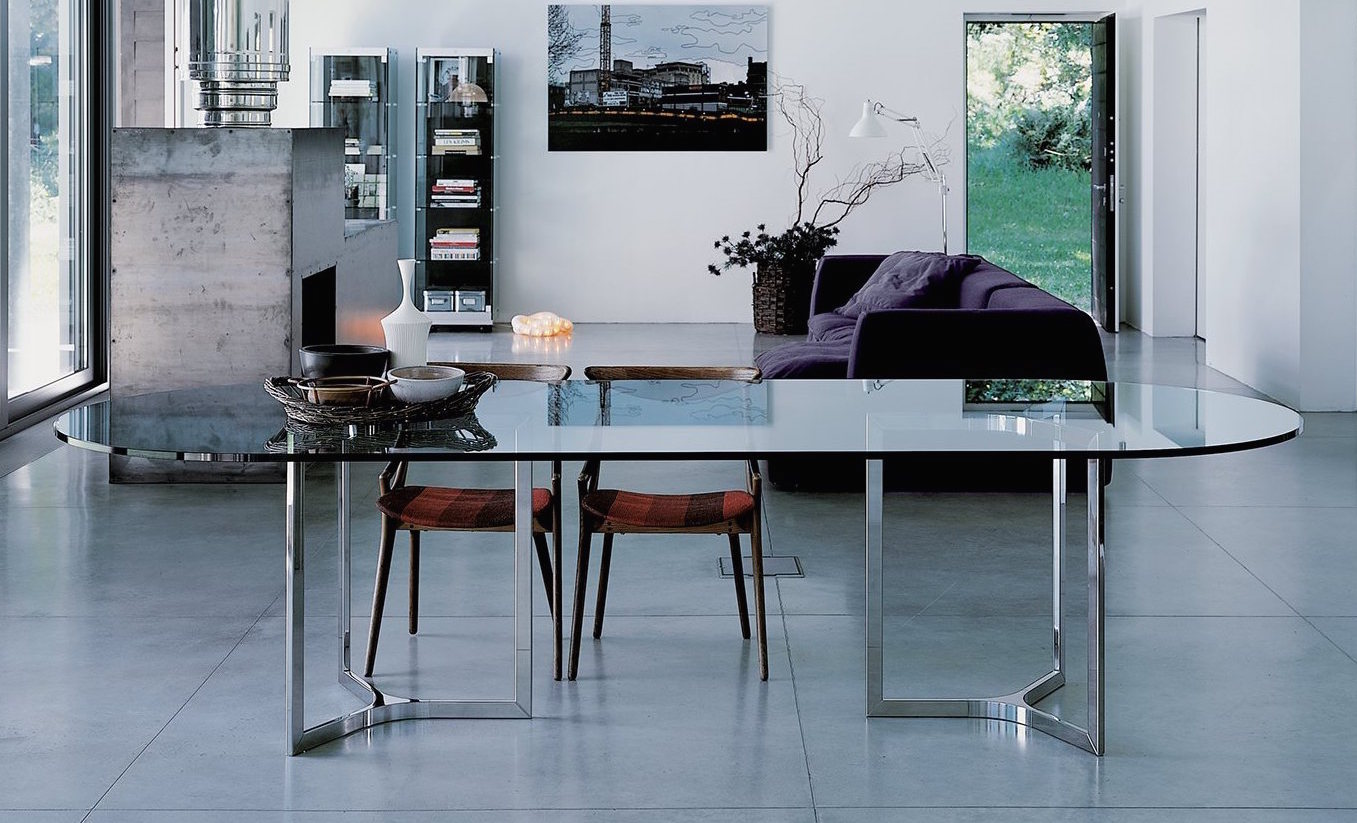 Raj Light dining table with round ends - insitu
Description
Clear glass dining table - simple but elegant in design.
The RAJ Light dining table is a classic table top in 15mm or 19mm transparent glass with round ends standing on two simple cross bases in bright metal, making for a soft shape to suit any dining or meeting room situation. There is also a rectangular version on special request.
For more information please download the technical pdf sheet , email us at purves@purves.co.uk or call 020 3397 3723.
Designed by Ricardo Bello Dias for Gallotti & Radice.
Dimensions:
15mm glass tops - w240 or 260 x d120 x h74cm
19mm glass tops - w280, 300 or 320 x d120 x h74cm
Materials:
Table tops in 15mm or 19mm transparent glass; Bases in bright stainless steel.
Units in box: 1