Christmas Lights
Ice glamour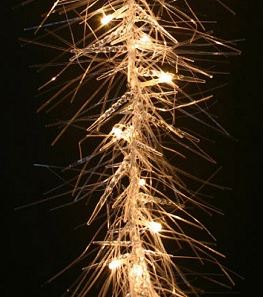 Notice: This item is out of stock. It's available to buy with the lead time shown on the left.


Description
Icicle effect christmas lights
Another perfect addition to your home for times of celebration. This light chain creates a sophisticated air of ice and quiet. Full of long icicles and sparkly tinsel with 80 warm white LED lights. This chain is very long making it nicely versatile.
Colours: Clear
Dimension: 8.6 metres long - 3.6 metres illumined - transformer supplied
Materials: acrylic